Go therefore and make disciples...
Edgewood supports a variety of missionary efforts in the United States and Internationally. Pleast take a moment to see where these fine stewards of God's word are working and spreading the Gospel of our Lord Jesus Christ.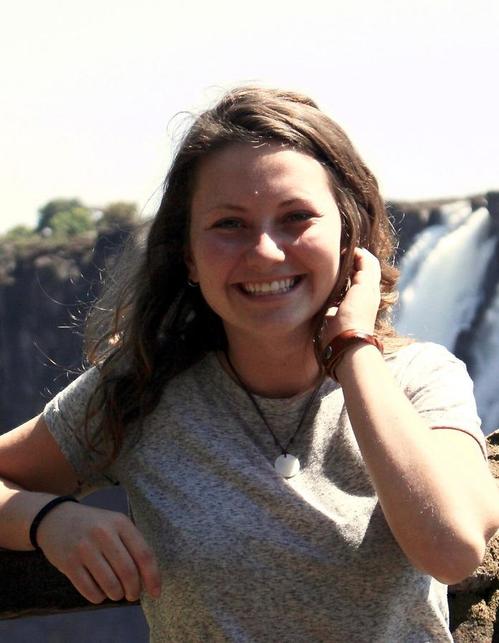 Jersey Hoffner serves with Overland Missions as a "Sustain" representative in the African country of Zambia. She works with a team of other Westerners and indigenous Zambians to show the people of Zambia that the Gospel encompasses all aspects of our lives. They share the Gospel, and then share management principles of farming through practical demonstration and work. Through Sustain many come to salvation, relationships are restored, understanding of our identity in Christ is revealed, and the land is restored to bring food and prosperity to the people. In all of these things God is revealed more and more. 
Jerry Wallendal is the Badgerland YFC Director of Juvenile Justice Ministry - Fresh Start programs which seek to engage young people as they are met in a variety of youth-serving institutions (detention centers, probation, correctional facilities, group homes, residential treatment centers and emergency shelters). These valued relationships are sustained through ongoing involvement as they reenter their communities. The program includes jail ministry, various activities and growth opportunities for students wanting to make a lasting change in their lives. 
Heartland Coalition for Men's Discipleship
Paul Neevel is the Area Director for the Wisconsin Heartland Coalition for Men's Discipleship with Man in the Mirror Ministry, a men's discipleship ministry based in Orlando Florida. As an AD, he will serve local churches and pastors within his region by helping them build sustainable and effective discipleship ministries that are inclusive to all men in their church. Man in the Mirror's vision is to see Jesus' Great Commission becoming a reality by helping every church disciple every man.
For more information about Man in the Mirror go to maninthemirror.org.
His House Christian Fellowship
Mandy Kimes serves with His House Christian Fellowship to reach college students at Ripon College. His House is a campus ministry that is currently on five campuses in Wisconsin. Mandy is passionate about sharing the Gospel and sees a tremendous need and opportunity with college students. As Mandy builds relationships with students through weekly outreach meetings, Bible studies, retreats, and one-on-one discipleship, she hopes to help students develop a vibrant faith and become whole-hearted followers of Jesus Christ. She believes by helping students understand and live out their faith in college that they will make an impact for the Kingdom as they head out into the world! To learn more, visit www.uw4God.org.
Ryan and Heather Reissner are serving on missionary staff at Forest Springs in Westboro, Wisconsin. Forest Springs is a non-denominational Christian camp and conference center that is open year round. Ryan serves as the Challenge Courses Director, overseeing the high and low ropes courses, the climbing wall, the paintball course, and the cycling program. Heather serves as the camp's Store Manager. They both have a huge heart for working with the college and high school staff that serve at Forest Springs, along with pouring themselves into the lives of the campers. In addition to their other roles, they work with the alumni of Forest Springs, keeping them connected and helping to continue the heritage of camp. Ryan, Heather, and their two girls, Zoe and Maia, feel very blessed to be serving in the place that God has used so powerfully in their own lives. Please visit www.forestsprings.us for more information on their camps and retreat events. 
Scott Ritzema serves as "Ministry Director" for Badgerland Youth for Christ, headquartered in Fond Du Lac, WI. As such, he supports the staff for all of the YFC programs, which have seen an ever-expanding growth in reaching area youth with the life changing message of Jesus Christ. By establishing healthy relationships with the young people in our communities and schools, and walking with them thru the daily struggles of life as well as their joys, YFC Staff help create a solid foundation for life with an eternal impact as life-long followers of Christ.
Voice in the Wilderness Ministries
Philip DelRe is the founder and president of Voice in the Wilderness Ministries, an international preaching, teaching and publishing ministry dedicated to evangelism and discipleship training. Serving as a chaplain for the Cook County Jail in Chicago for the last 18 years, he has also been privileged to teach in Bible colleges, pastor conferences, churches, and prisons across the country and around the world. Phil has written 8 books and shared the Gospel with over 100,000 prison inmates. To God be the glory! He and his wife Susan, have five children, and live in Belvidere, Illinois. Learn more about Phil's ministry at www.exodus20.com.  
Mark Giebink oversees Member Care globally for TeachBeyond, a pastoral role providing care for over 500 members serving in more than 45 countries around the world. Missionaries are not exempt from the emotional and spiritual challenges we face as humans, and Member Care invests in the nurture and development of these missionaries. TeachBeyond is a growing mission organization, using the in-demand tool of English education to transform individuals and societies in cooperation with the Holy Spirit. Members serve in places often closed to traditional methods of church planting and evangelism, and also provide educational services to children that allow their missionary parents to remain on assignment. Mark and his team provide spiritual care, resources, counseling, and encouragement to members and their families.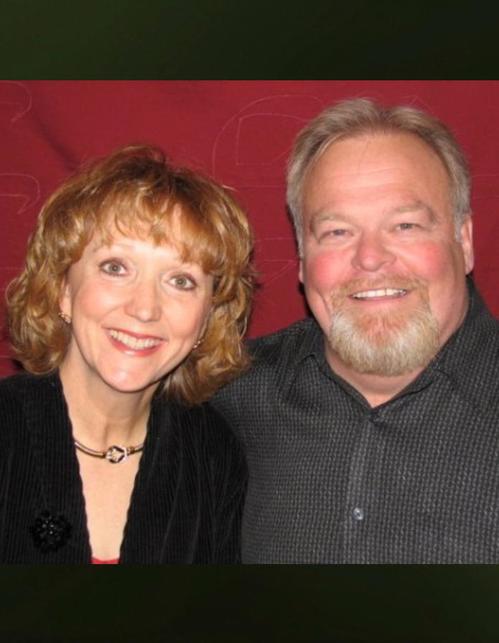 Bruce and Jackie Redmond serve in the Southeast District of the Evangelical Free Church. Bruce is the Southeast District Church Planting Coordinator. In this role, he offers assessment for church planting couples, helps equip them with skills through the Evangelical Free Church's Bootcamp, and helps find coaches from experienced church planters and pastors. They also offer workshops, coaching and resources for lay driven church starts or those established churches desiring to plant new churches. Jackie is the director of "Resound Now", a women's ministry. 
Gordy and Bear Grover have been with EFCA ReachGlobal as missionaries since 1992. For the first fifteen years they developed and ran an 8-week summer mission opportunity (Youth Builders) for high school students, serving on many ReachGlobal fields. They served five years with ReachGlobal Crisis Response, where they led earthquake response for four years in Chincha, Peru, and participated in Alabama tornado response, as well as hurricanes Katrina and Sandy response. They are currently recruiting a two-year internship team of "twenty-or-thirty-somethings" that will serve in West Africa, where they will provide intensive ministry, cultural, and language training for prospective long-term missionaries. The team will learn and serve in a dominantly Muslim context. They anticipate departure for Africa in late 2014; the team will follow in 2015 or early 2016. 
Remesh Dutta is an indigenous missionary serving with New Anointing Ministries in Punjab State, one of the most difficult mission fields in India. He has a preaching and music ministry among the abandoned, tribal people, farmers, and factory workers. He reaches out to both the illiterate and the educated. Remesh disciples a gathering of believers, has a gospel team, and conducts village and open air evangelism. 
Marcel Maxim serves as an evangelist, preacher/teacher, youth leader and deacon in Romania in a town about 42 miles north of Galati. They purchased a house in their village to become their home church and serves as host to evangelistic events as well. 
Todd and his wife, Rebekah, are currently serving with ReachGlobal (EFCA) in Birmingham, England. They minister with a multi-cultural team among the many British ethnic minorities. They encourage the local churches in education and outreach. Their main work is making disciples of Christ and planting a church by way of "loving their neighbors as themselves."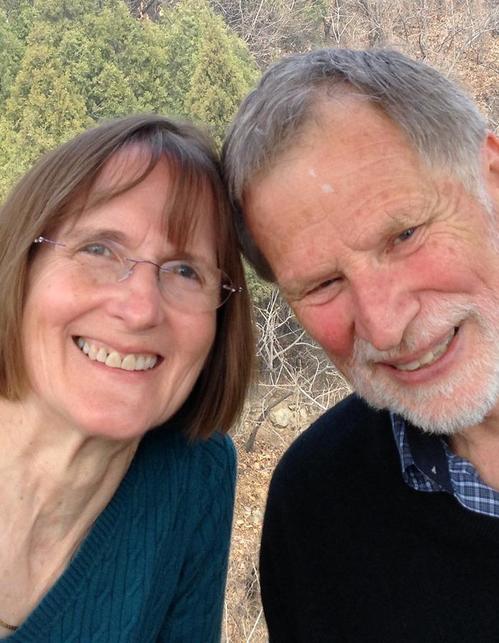 John and Anita Koeshall are founders of Students for Christ (SFC) Europe, and are the coordinators of University Ministries Network. Both John and Anita have their PhD's in Cross Cultural Education. Their work has an active presence in 20 difference countries. Students for Christ is an organization whose goal is to reach the secular university students for Jesus. The Koeshalls often travel separately and are active in ministry and training in Eastern and Western Europe, Africa, Southern Asia, South America, as well as the U.S.A.
Learn more at www.koeshall.com.
Campus Crusade for Christ
Veronica Ventrice serves with CRU (Campus Crusade for Christ) as the women's director of the prison ministry in the Fond du Lac and Milwaukee Areas.   She has a direct discipleship ministry with women in prison teaching them to become multiplying disciples.  Veronica trained 20 volunteers who are presently discipling women at Taycheedah (a maximum security prison), The House of Corrections in Franklin (a minimum security prison), The Waukesha County Jail (a maximum security prison), and Robert Ellsworth Correctional (a medium Security prison). She has spent the last 39 years working in prisons.  Her team has developed a Spiritual Boot Camp teaching believers how to walk with the Lord; and this will be a platform to train inmates, volunteers, and new staff in the basic foundations of the Christian Life.   Veronica states, "I thank the Lord for the part you play in keeping me in prison." 
Cory Anibal is capitalizing on his language and cultural training as he is invoved with multiple ministries including youth discipling, outreach retreats in the mountains, summer camps, house group Bible studies, team times, English classes, and hosting ministry teams from the USA. "ultimately seeing decisions for the Messiah and seeing people grow is the highlight; and being part of a process to see others make the same decision" Cory is the son of church members Darwin and Elna.
Ryan Hull is serving as a missionary with Go To Nations in Iloilo City, Philippines. Iloilo City is a town of close to 550,000 people that has an abundance of needs. He serves alongside of a team of missionaries to bring hope to the hurting, ignite the fires of evangelism, and train & equip believers to be spiritual leaders. Ryan is serving at the Sonshine Center (where famished children are fed and ministered to), Traveling Camp Sonshine, a Bible Church, the Calajunan Dump Site & church plant, and a Flood Relocation Site, where he has faith that God will bring Hope through the Gospel.
For more information,visit www.gonations.org/hull
Alan and Whitney Brown have been serving with United World Mission in Greece since 1995. Although Greece's religion is "Greek Orthodox Christian", it has one of the lowest percentages of Evangelical beievers per capita in the world, with less than .02%. Since 2010, Alan and Whitney have been living in Athens, a metropolitan city of over 4.5 million people. Alan works with Greek pastors and their churches to help them grow and multiply using various tools and coaching to identify the strengths and weaknesses and help them become health, reproducing churches. He also works with the foreign church leaders who have established churches in Athens, developing a network for accountability, partnering in ministry, theological training, as well as helping them in areas of legal and professional issues. Whitney works with "New Life" ministry, reaching out to women who are either legally in prostitution or who are being illegally trafficked and used in prostitution. 
John Martinez serves with G.O. Ministries (Great Opportunities in Global Outreach). John is responsible for all ministry activities, facilitating short-term teams, and building partnerships of ministry in Haiti. He serves as the primary encourager for G.O. Ministries' team of Haitian pastors. For more information, visit
www.go-ministries.org and www.gojmartinez.blogspot.com